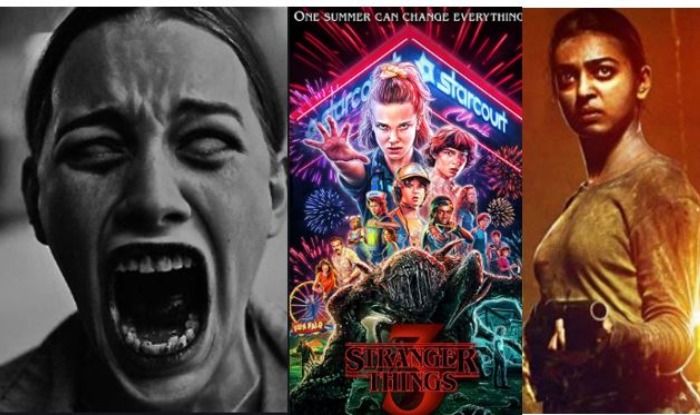 There is nothing like the thrill of a jump scare- and horror series on Netflix are not disappointing us this year at all! In fact, there have been more than ever before Netflix series that circle around the horror genre! Usually, horror series fail due to one reason- they drag the plot and leave you with an uninteresting story line, unlike horror movies that usually last 2 Ish hours and are able to deliver the punch without overstaying. 
However, these horror series on Netflix have managed to accomplish just that! They are not overstaying, and you are interested (and scared) until the end! 
Haunted
True stories, especially those that involve supernatural and horror elements, are always a fan favorite. And haunted does just that. Each episode is based on a different new story, with the people who experienced them telling first-hand accounts. Hunted is perfect for those who want the thrill of horror but are unwilling to commit to any long-run show. Each episode follows a supernatural 'ghost' or a human-made terror- all of them being equally creepy and some being a little gruesome as well (proceed with caution!) Being one of the few 'real-life' shows, this horror series on Netflix is a must watch for everyone who can't get enough of the supernatural. 
The Haunting of Bly Manor
Have you ever watched a horror film that made you sad and wonder what it means to be a ghost? If they feel like us and walk amongst us, what makes them scary? The Haunting of the Bly Manor leaves you with 100 similar questions. A horror tragedy that feels uneasy, in its ending, the horror series follows the life of an au pair who is employed by a man to look after his niece and nephew. However, what follows is a mix of terrifying, romantic and so incredibly sad stories that you will be left feeling empty for moments after the show has ended. If you haven't watched it yet, we highly recommend you do. You can also watch it for free on a TV aerial. To get a TV aerial installed, click here and our professionals will help you! The characters in this show are portrayed beautifully and the acting is on point, making The Haunting of Bly Manor a must watch show for all the horror fans! 
Midnight Mass
On Crockett Island, hope is bleak. The oil spill that occurred near the island destroyed the fish supply which was the primary food source, the ocean and nature has started taking over their homes and most of the people have left the island to its demise. With a major storm brewing and only two ferried to take them to the mainland, the few that are left behind feel nothing but misfortunate. However, the arrival of a priest stirs things up for this community. The show is nothing short of horror with its claustrophobic setting, secret histories, and a supernatural element you are not prepared for. One of the newer (but amazing) horror series on Netflix, Midnight Mass is everything you would not expect it to be. However, be prepared for the creepiness and, well, horror that the show includes (a lot of jump scares too!) 
The Haunting of Hill House
How many ghosts can you find in every scene? That is a question that may not have a right answer to, because every scene has hidden ghosts that you would either notice (and freak out) or will never notice (till you find the analogy of the scenes ghosts on the internet). Regardless, The Haunting of Hill House is not for the faint-hearted. With a complex construction of scenes that will leave you on the edge of your seat, the Netflix original will make you feel uneasy and scared. Brilliant direction and camera movement along with some of the best acting scenes make this series not only scary but also very weird. The story follows the life of a family that used to live in a haunted house. Going back and forth between the present and the past, the show makes you squirm as the fractured family is forced to revisit the horrors of their past. The story is shown from different perspectives- of each of the siblings. Steven, one of the siblings, is the one who starts the narrative. 

All of us are dead
Zombie horror is one of the most niche forms of horror series, but All of Us Are Dead is something else altogether- this high school zombie survival show has made a mark for not only leaving you on the edge of your seat, but also wanting more. The story follows a group of classmates and friends who are stuck together during a zombie apocalypse- and how they do everything they can to survive. Throw In some mutations and a bully and the show is a horror fan's dream!